Follow all the updates on Twitter using #venntrohackday
09:30am: And we're off! Forty coffee and pastry fuelled people have been briefed and after a few minutes of noisy discussion, suddenly things are quiet as people get busy.
09:34am: Today is a day many thought would never come. Our Head of UX just announced "Not to alarm anyone, but I've just opened Photoshop." while our CTO went one further with "And I've opened a terminal window." Scary times.
10:35am: Tim announces in Slack there are only six hours until demo time. He is immediately trolled. Excellent work team. :trollface:
11:30am: Matthew and Dono probably should be working on their issue logging hack rather than posing for stock image-style photos.
11:39am: Mexican wrestling droid approves of hack day as is evident by the pure joy in it's eyes.
12:20pm: As lunchtime approaches we can already see a few hacks already looking semi-complete and very fancy indeed! The positive feelings have been slightly marred however due to big cameras being stuck in everyone's face with the brief "Be interesting." You can imagine the response from most.
12:38pm: Michael working on his flat UI work, yet despite choosing to only use one hand he still needs cooling with his mini desk fan. He is so hot right now. #bluesteel
14:15pm: The 'two hours to go' announcement was just made and there was no swearing heard at all. Could things be going that well for everyone? Time will tell. In other news, we found Min and Chi tucked away in a side office and by the look of their desk it seems they've been there for days.
14:25pm: We're pretty sure a couple of people just awoke from a post-lunch food snooze only to realise they're almost out of time.
15:15pm: :loudspeaker: ONE HOUR TO GO, ONE HOUR TO GO :loudspeaker:
15:30pm: With time ticking down, we're seeing the full range of emotion from the the Mexican wrestling droid thingy. But seriously, there are some very serious faces around here right now.
15:50pm: The demo room is now set up. Let the battle commence for the three awards: The Founder's Award, Innovation Award and The People's Choice. Probably no award for best live blogger of the day, but I'll try to be strong.
16:00pm: Demos to the whole company in fifteen minutes! Everyone, time to look normal.
16:22pm: The demos begin, starting with Tim from New Zealand at around 04:30... yip.
16:35pm: Tim just showed us his automatic dead Slack channel archiver and Joe is now presenting his Releasehub work, something that would help massively with organising deployments in a team of forty. Next up is Dan and Will with something funky for our mobile platform.
16:45pm: Tayo and Calum are now showing us a super secret new tool that could save our Partner Managers a lot of time each week! Jason is next and may just win the Internet with his idea around how people can connect with each other on our platform. All of these ideas need shipping NOW!
16:55pm: Min and Chi just delivered all the lulz with their hack and now Josh, Chris, Keith and Ben are showing us a great use of live data and our popular Encounters feature. Hayley and Matt are now taking us through some ideas for new ways to gather stakeholder requirements... hack days don't have to be 100% tech! We're process hacking, YOLO.
17:00pm: Ok, so next up is Pete and Barry akak Photoshop Boy and Terminal Man. They've attempted to re-brand our existing Development Team's own site to align with the new style aka shapes and colours.
17:15: Simon and Sahu just took us through a way the whole team can improve their test automation. Of course, everyone is having lots of fun with the wifi in this room. #it
17:20: Grant just gave a great demo of what he would like to do with our Notification Bar and now Michael is up to show his exploration of how our platform could look with a very flat UI look and feel.
17:35: KP just presented an idea I bet we see in production in a few months, watch this space. Next up is Dono, Simon, Jyoti and Mathew to show us their QA wizardry (and an 'interesting' app name "Ring Tailed Logger", okaaaay then.)
17:40: Dimitar and Gerard just showed us how we could use zsh within our hosting environment. Now, Colly and Jared are presenting something our members would love so much!
17:42: Finally, Kris is taking us through how she thinks we could utilise social feeds within our platform.
17:50: So, after a plethora of fantastic demos, the awards are as follows:
Founders' Award: Calum, Darren and Tayo
Innovation Award: Josh, Mark, Keith and Ben
People's Choice Award: Jason
17:52: So, that's a wrap! Brilliant day and some amazing ideas from the team. Thank you to everyone for your hard work, all that supported the day and those who came to the demos!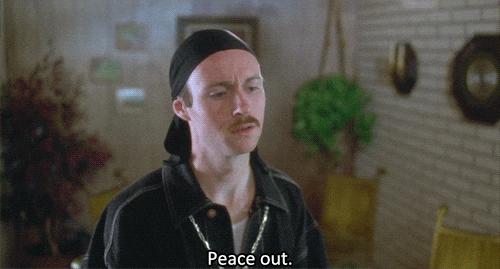 ---